Combigerm III
The National Standard implement for combination seedbed preparation work. Technology combined with Value-for-money.
Whether it be spring or autumn, the COMBIGERM is the ideal implement for preparing seedbeds.
The combination of the units gives perfect work in all conditions. The soil is very well structured. It is cracked down to 20 cm which benefits capillary rises and the development of young seeds. Germination is optimised with the large volume of fine soil which remains within the seeding horizon. On the surface, the coarse elements are left in place and thus help to withstand weathering and erosion. The soil is squeezed together at the end and the finish is perfect with the varying combinations..
The precision and ease of the controls guarantee a uniform standard of work that iS adaptable to all conditions.
The COMBIGERM optimises the working time. It enables a complete cultivating process to be performed in a single pass at a high working speed.
In the COMBIMATIC version, which won the Silver Medal at SIMA in 2011, adjusting all of the settings of the units is possible from the driver's cab for varying types of soils. This system enables adjusting and maintaining the unit parallel to the soil whilst at the same time enhancing the headland on the croskillettes, using an ISOBUS engineering data memory system.
A perfect seed bed in a single pass: economic and agronomic advantages resulting in time saving!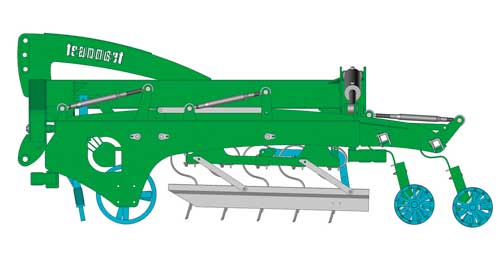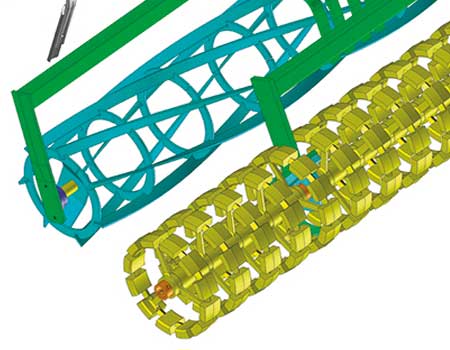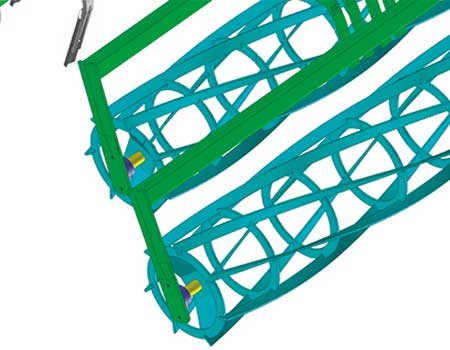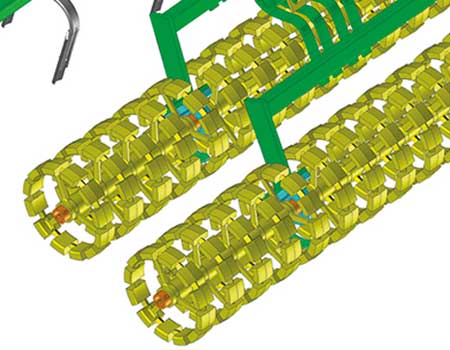 Croskillettes Combigerm III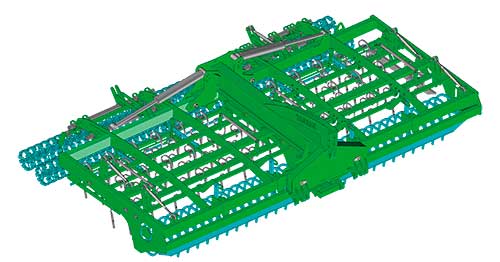 Ease of adjustment from within driver's cab in varying types of soils in the Combimatic version awarded the Silver Medal at SIMA 2011. Seeding and levee are improved by working at a constant depth. ISOBUS engineering standard.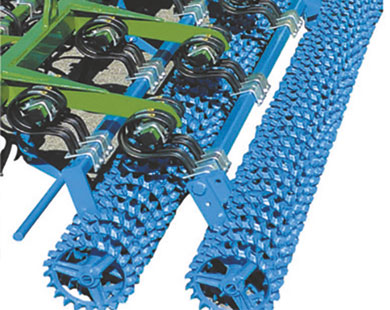 The double croskillettes version provides an optimum headland. The COMBIGERM is particularly well-suited to work that needs the soil to be pressed together again before seeding.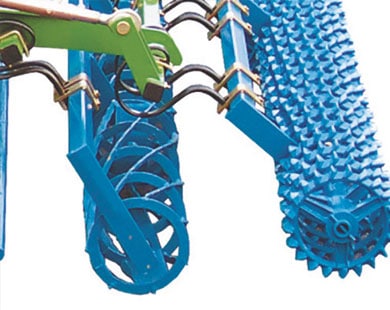 In the combined version: of ridged roller + croskillette or in the double ridged roller version, it adapts itself to all conditions
Equipped with "goose foot" chisels it becomes an excellent surface arrowing tool for false plantings or when preparing the seedbed when there is a lot of weed growth.
COMBIGERM III
Fixed
Folding
Working width (m)
3
3,5
2 x 2 m
2 x 2,5 m
2 x 3 m
Transport width (m)
3,1
3,5
2,4
2,4
2,4
Transport height (m)
1,2
2,15
2,65
3,15
Weight with double ridged rollers (kg)
2 030 kg
2 150 kg
2 580 kg
3 150 kg
3 750 kg
Weight with double rear croskillettes (kg)
2 280 kg
2 450 kg
2 890 kg
3 680 kg
4 250 kg
Weight with combination of ridged roller + croskillette (kg)
2 190 kg
2 380 kg
2 750 kg
3 290 kg
3 950 kg
Type of frame
Mechanically welded
Wheel mark eradicator
4
Levelling blade
Straight, height and tilt adjustable, with small removable tines
Spires
Diameter 420 mm, profile 30 x 20, step of 130 mm
Type of tines
25 x 25 or 32 x 12 straight tines / 32 x 10 semi-straight tines
Number of tines
39
46
52
66
78
Tines spacing (mm)
75 between tines, 375 in a row and 250 between the rows
Levelling tube
Diameter 35 mm, height adjustable
1
Double ridged rollers
Diameter 280 mm (possibility of 310 mm) ball bearings, doubling of supporting springs
Double croskillette
Diameter 290 mm, 18 units per metre in 2 rows, in staggered arrangement, second row retractable except in 3 m version
Combination: ridged roller + croskillette
1 ridged roller 280 mm diameter / 1 croskillette 290 mm diameter
Number of hydraulic valves
0
1
Croskillettes support via three-point linkage
serial
yes
Power requirement
35 to 40 hp/m
120 hp
150 hp
180 hp
OPTIONS
4 tines additional wheel mark eradicator
yes
yes
Trailed version
no
Yes, w. rubber tyres 11.5/80-15.3
Seeder hitch on trailed version
no
yes