Synchropack
The known and recognised technology of synchronous spires that can be fitted to all your equipment.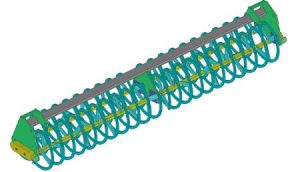 Capable of being fitted on numerous types of rotating harrows, vibrocultivators or disc harrows, the SYNCHROPACK is an improved substitute for the traditional roller..
The action of the SYNCHROSPIRE enables clods to be broken-up and in-depth cupping and levelling of the soil.  It is suitable for all conditions and is self-cleaning in wet soils.
The soil is ideally structured enabling fine soil to become available for seeding purposes whilst leaving the coarse elements on the surface.
The SYNCROPACK gives you perfect utilisation of the SYNCHROSPIRE technology asan aid to agronomy.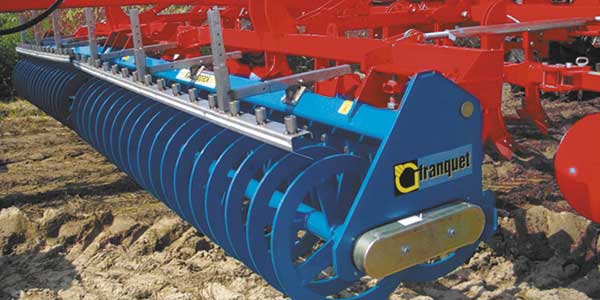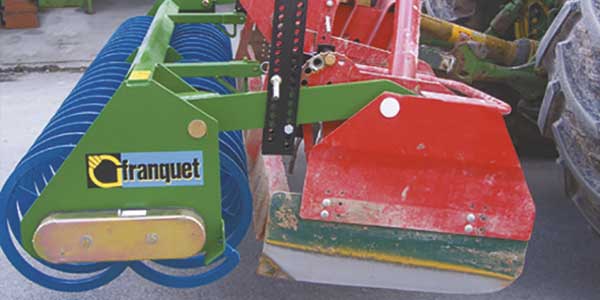 It offers the advantages of the SYNCHROSPIRE in all soil preparation work, thanks to it being fully adaptable to your implements. It combines perfectly the effects of a rotary harrow, a cultivator and a subsoiler.
The SYNCHROPACK has been designed with the aim of enabling it to be added to existing machinery units. Ergonomic and versatile, it is designed to exceed your expectations.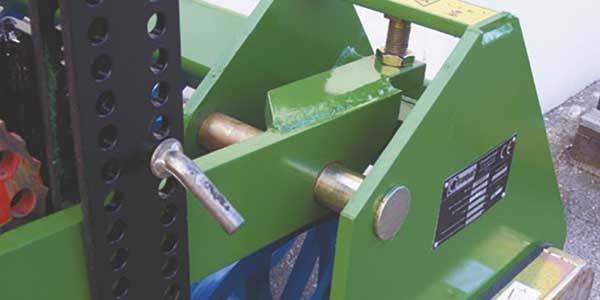 Its adaptability is designed with a wide range of possible settings in mind in order to increase the flexibility of usage.
SYNCHROPACK
Fixed
Folding
Working width (m)
3 m
4 m
2 x 2 m
2 x 2,5 m
2 x 3 m
Transport width (m)
3,15 m
4,3 m
2,4 m
2,4 m
2,4 m
Transport height (m)
-
-
2,15 m
2,65 m
3,15 m
Frame
Single reinforced beam type
Spires
2 interlinked synchronised rotation spires
with 35 mm bearings
Spires ø 360 mm, length 627 mm
profile 30 x 20 or 40 x 12, step of 110 mm
Spires ø 420 mm, length 744 mm
profile 30 x 20 or 40 x 12, step of 130 mm
Spires ø 500 mm
profile 60 x 12 or 30 x 20, step of 160 mm
Weight (standard equipt.) kg ø 420 mm
638 kg
828 kg
850 kg
1 050 kg
1260 kg
Weight (standard equipt.) kg ø 360 mm
630 kg
790 kg
820 kg
1 000 kg
1 190 kg
Weight (standard equipt.) kg ø 500 mm
650 kg
820 kg
-
-
-
Power requirement
depending on type of equipment
Lighting / signalling devices
depending on type of equipment